We're your independent testing lab and strategic resource for polymers, plastics, and chemical analysis.
Our passion, expertise and custom solutions deliver quality and reliability.
Scientists at the University of Texas have developed a model three-dimensional (3-D) printer that can box in bacteria so that…
Who we are
SGS is the world's leading testing, inspection and certification company.
We are recognized as the global benchmark for sustainability, quality and integrity. Our 97,000 employees operate a network of 2,650 offices and laboratories, working together to enable a better, safer and more interconnected world. SGS Polymer Solutions Inc. (SGS PSI) is a division of SGS and we offer more than 35 years of expertise to our clients in the medical, pharmaceutical, packaging, aerospace, defense, and manufacturing industries. With reliable sample turn around times and quality results, we continue to be a leading choice for a growing number of organizations across North America.
Testing Capabilities
We support a wide range of materials and physical testing capabilities, as well as chemical analysis, leveraging innovative state-of-the art technologies.
Instrumentation
Our labs are equipped with world-leading instrumentation to ensure that we detect, measure and test with the highest degree of accuracy.
Why Us
We have a proven track record of solving complex problems for our clients.
Advanced Testing Methods
Team of Scientific Experts
Customer Centric Approach
We help you avoid unnecessary costs and unintended consequences for your critical projects and products so that you can go to market with peace of mind. We are passionate about what we do and are committed to a collaborative approach that leverages the best in science and customer service. When necessary, SGS PSI goes above and beyond the provision of standard testing methods by offering innovative, advanced compendial methods such as ISO, ASTM, and USP. Our highly skilled laboratory staff have over 35 years of cumulative experience in delivering sample test results and providing analysis, leveraging leading technologies. This translates to a unique ability to design test protocols and methods specific to our customers' needs. There is no problem too complex, material too sensitive, or regulation too demanding for our experts to take on.
Our Process
A seamless and collaborative process from your first point of contact to receiving your results.
01. Request
---
Submit a Testing Request Form to initiate your request. This can be done online or by phone.
02. Confirm
---
A member of our team will contact you to confirm your requirements
03. Submit
---
Submit a Sample Submission Form to start your project. This includes providing payment information.
04. Results
---
Testing or analysis is underway in our lab. You have received acknowledgment and will receive updates.
05. Receive Results
---
Results are shared through a formal report. Your project manager reviews the results with you.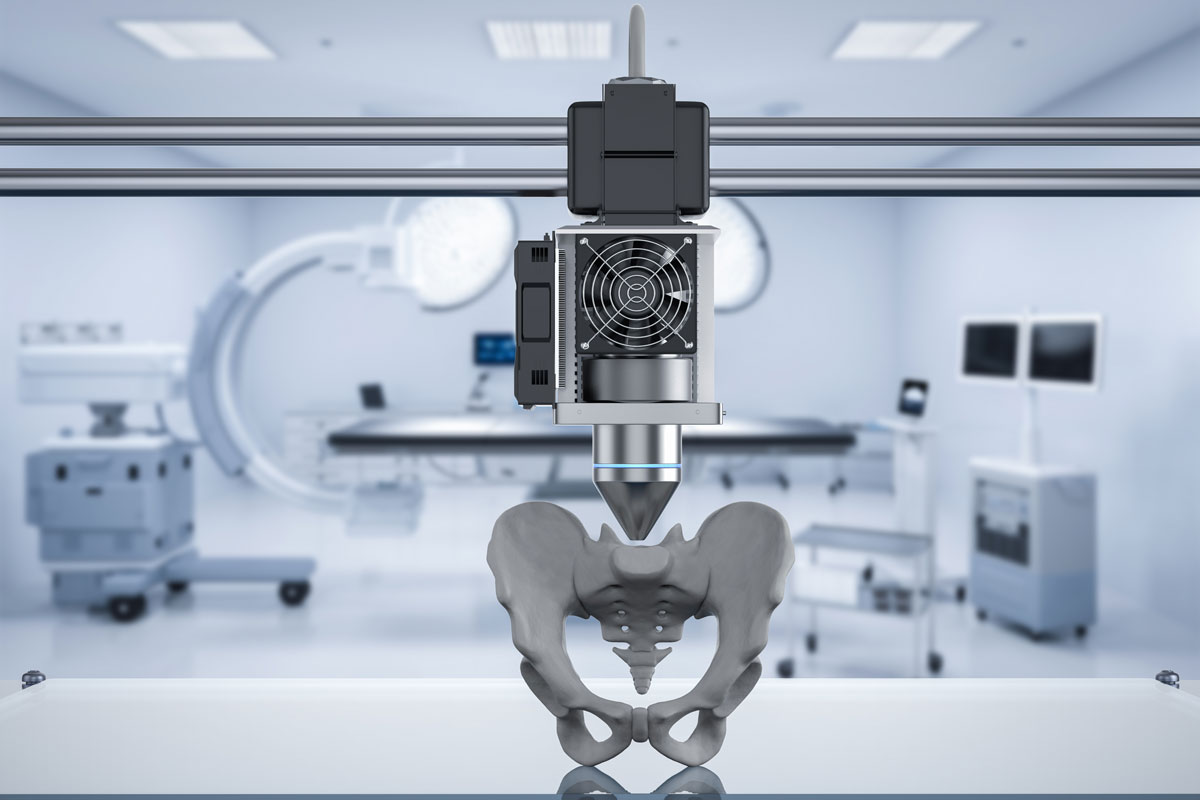 Medical device and implant makers have been working with 3D printing to create better and more customized products. When your…